Title:
Though I Walk Through the Valley (7/?)
Fandom:
Babylon 5
Category/Rating:
gen-ish (with some background pairings), PG-13
Story summary:
What really happened during those sixteen long years in which Londo waited for the prophecies to come true? A multi-chapter story, intended to bridge the gap between Londo's ascension to the throne and Centauri Prime's eventual liberation from the Drakh.

(In which G'Kar mourns Lyta, and meets an old friend on Minbar.
)
Also, I'm proud to say this story now has its very own cover art! *beams*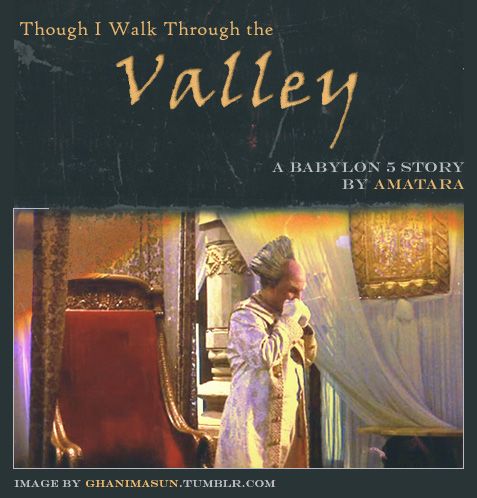 Many, many thanks to
ghanimasun
for letting me borrow one of her beautiful graphics to make this!